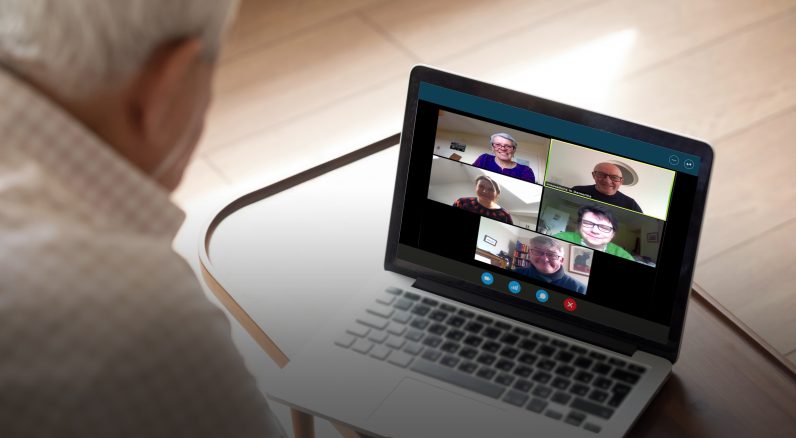 The Coronavirus situation
NEW! – Tips to share with a volunteer…
Understandably there are many volunteers who are offering to help people with dementia with practical day to day tasks. To help them with a better understanding of your situation we have produced a volunteer guide which you can download and share with them here.
And there are also four new short videos (see links below), designed for volunteers who are supporting a person with dementia. These are endorsed by the British Psychological Society, Alzheimer's Society and NAPA (National Activity Providers Association).

Video 1: Setting things up – click the video below to watch
Video 2: Transport – click the video below to watch
Video 3: Delivering things – click the video below to watch
Video 4 : Keeping in touch – click the video below to watch
For more news updates from the DEEP Network, follow Facebook, Twitter and the website.
The Coronavirus situation
Hi everyone! The Coronavirus situation is testing us all. But we want people with dementia to know that we will do our best to find ways to keep them connected and engaged over the months to come.
Below is a video message from us all, delivered by Steve Milton.
During this period, we are listing a few resources which people with dementia tell us they are finding useful…
Accessible information
It's not easy to understand – and keep up to date with – the guidance about Coronavirus. There are some great posters produced by Photo Symbols – and also some very good guidance from Talking Mats. You can download and print these for free.
How are people with dementia coping?
We already have many fascinating insights in to how people with dementia are coming (and sometimes even thriving) in the current crisis. Read or listen to our first blog here.
You can also hear dozens of testimonies and reflections from our Dementia Diarists here.
This is Teresa Davies' film for Our Covid Voices (a National Voices project). Teresa – one of the Dementia Diarists – is currently living by herself with dementia. In this video Teresa explains the challenges she faces living with her condition during the Covid-19 lockdown.
Keeping in touch
Lots of people are using ZOOM to keep in touch with each other. Frances Isaacs has made a short film about how to use it. The Zoomettes group has also produced a Guide to ZOOM.
Steve Milton has also made three short films about how to use ZOOM from your phone.
They are:
Get ZOOM on your iPhone – click the video below to watch
Joining a Zoom meeting on the iPhone – click the video below to watch
Starting a meeting on ZOOM for iPhone – click the video below to watch
Information and personal advice
We are a very small organisation, and do not have the capacity to provide individual advice and support. However here are some helplines and websites which can:
The Admiral Nurse Dementia Helpline: Call free on 0800 888 6678, or send an email to helpline@dementiauk.org. Monday to Friday 9 am to 9 pm, Saturday and Sunday 9 am to 5 pm.
Alzheimer's Society's Dementia Connect helpline: Call free on 033 150 3456. (The Northern Ireland National Helpline is on 0300 222 1122). Or, if you speak Welsh, call the Welsh-speaking support line on 03300 947 400. Opening hours are: Monday to Wednesday 9 am to 8 pm, Thursday and Friday 9 am to 5 pm, Saturday and Sunday 10 am to 4 pm.
The Wales Dementia Helpline is  on 0808 808 2235.
Alzheimer Scotland run a 24-Hour Freephone Helpline on 0808 808 3000.
Dementia UK also has a Coronavirus Hub with advice for families looking after someone with dementia. Alzheimer's Society also has its  own webpage.