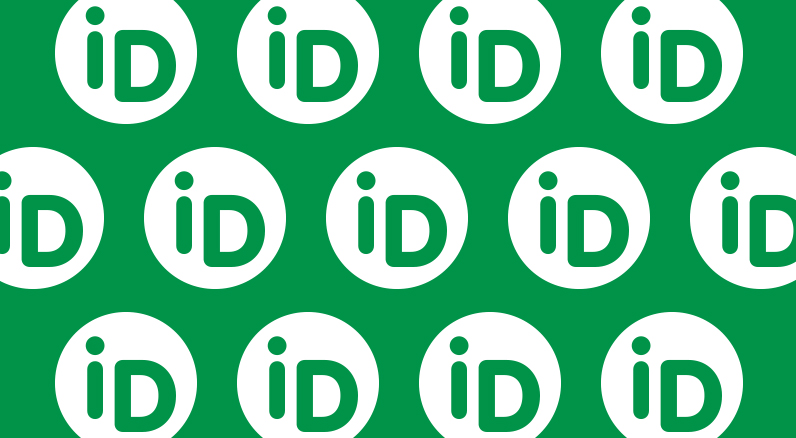 Who we are
Innovations in Dementia CIC is managed by four co-directors, Rachael Litherland, Steve Milton, Philly Hare and Damian Murphy, who combine many years experience of work in the dementia field.
We all passionately believe in the human rights and potential of people with dementia and are committed to practically demonstrating how a more positive approach can work in practice.
We all have experience in user involvement, accessibility, training, research and information.
Rachael Litherland

Rachael co-founded Innovations in Dementia with Nada Savitch in 2007. She has a background in psychology and advocacy and is particularly interested in ways of working that enhance people's day to day lives. She especially enjoys working with people with dementia in care homes, having begun her working life managing an advocacy project for care home residents with dementia  in London. Rachael has focused for the past few years on involvement methods and has seen a lot of change from the early 2000's when she set up an involvement programme for the Alzheimer's Society. She is really proud to see the DEEP network flourishing and is looking forward to concentrating now on recovery and discovery projects with people with dementia. Rachael's grandma Lily opened up her eyes to what it means to live with dementia.
Rachael enjoys photography, long walks, and hiding in her newly created 'sewing room'.
Email Rachael at rachael@myid.org.uk
Click here to download a list of publications by Rachael.
Steve Milton

Steve has been with Innovations since 2007. He leads our work on accessibility, and is always on the lookout for ways to make the places and communities in which we live better for everyone. He has lots of experience not just with buildings and public spaces but with written information too. He is also an experienced and very effective trainer and public speaker.
Steve has been working with older and disabled people since 1985, as a researcher, writer and service manager. He helped set up the Alzheimers Society Helpline in 1995 which he ran for 7 years.
Steve's grandmother, grandfather and father all had dementia.
Steve loves to cook, run, and play drums. His family appreciate his talents in precisely the same order.
Email Steve at steve@myid.org.uk
Click here to download a list of publications by Steve.
Philly Hare

Philly Hare has been a Co-Director of Innovations in Dementia CIC since January 2017. She was previously a Programme Manager at Joseph Rowntree Foundation – her work at JRF over ten years included overseeing their major programmes 'A Better Life' and 'Dementia without Walls'. She is also an Exchange Fellow at the University of Edinburgh and Honorary Visiting Researcher, University of Bradford.
Philly's particular interests are the empowerment and inclusion of people with dementia, and the application of research evidence to practice. As a qualified social worker, Philly has over 30 years' experience within the NHS, Local Authorities and the voluntary sector in many areas of adult social care. In the 1990s, she managed the Scarborough/ Ryedale Kings Fund Carers Project and later set up the Princess Royal Trust Carers Resource. She also spent five years as Senior Researcher with the independent consultancy, Acton Shapiro.
Philly is an experienced public speaker, having presented at numerous key national and international conferences.
She has three adult sons, and, with a bit more free time now, she enjoys walking and off-road running in her new home in the Western Isles.
Philly manages iD's Twitter account @Innov_Dementia
Email Philly at philly@myid.org.uk
Click here to download a list of publications by Philly.
Damian Murphy

Damian is particularly interested in the promotion of relationship-centred approaches and is creator of the Getting Along approach and training programme.
He has also facilitated the creation of A Good Life With Dementia – a course designed by people living with dementia for people with a recent diagnosis of dementia, with people with dementia as course tutors.
With a background in learning disability nursing, and formation living in community in Latin America, Damian has spent 20 years working with people with dementia in acute, community and long term care settings. After a long association with Innovations, he became a co-director in September 2016.
Damian enjoys language and languages, plodding around the local Park Run, singing (in the shower) and having a bet on the footy. He lives with the girl of his dreams and their 3 children in York.
Email Damian at damian@myid.org.uk
Click here to download a list of publications by Damian.
Rachel Niblock

Rachel looks after the UK DEEP Network, joining the team in 2016. She began her working life as a Stage Manager after escaping and developing a love of stories in books, film and theatre. In her mid 30s she did a degree in Occupational Therapy whilst working with people in Stroke Rehabilitation. She then worked within an adult and children's Learning Disability service followed by an Intermediate Care Service. Since leaving the NHS she has set up a dementia information service, coordinated the DAA Carers Call to Action, had an adventure with Dementia Adventure and now feels like she is in the job of her dreams as DEEP and Dementia Diaries Coordinator.
She lives in the stunningly beautiful nature of Powys and is a doting Mum and GrandMum.
Email Rachel at niblock@myid.org.uk